Edd: We're not usually fans of repeat experiences, but after visiting eight years ago we've been back in Buenos Aires for the past two months.
Cynthia: That's true. But the deal you found on flights, and the fact that the whole country is on sale for Americans at half price, made the trip an opportunity we couldn't pass up.
E: Plus, we escaped the worst months of another North American winter. Overall the weather in Buenos Aires (BA to locals) was fabulous. It was weird to wear shorts every day in January and February. We should explain that "half-price sale" comment you made.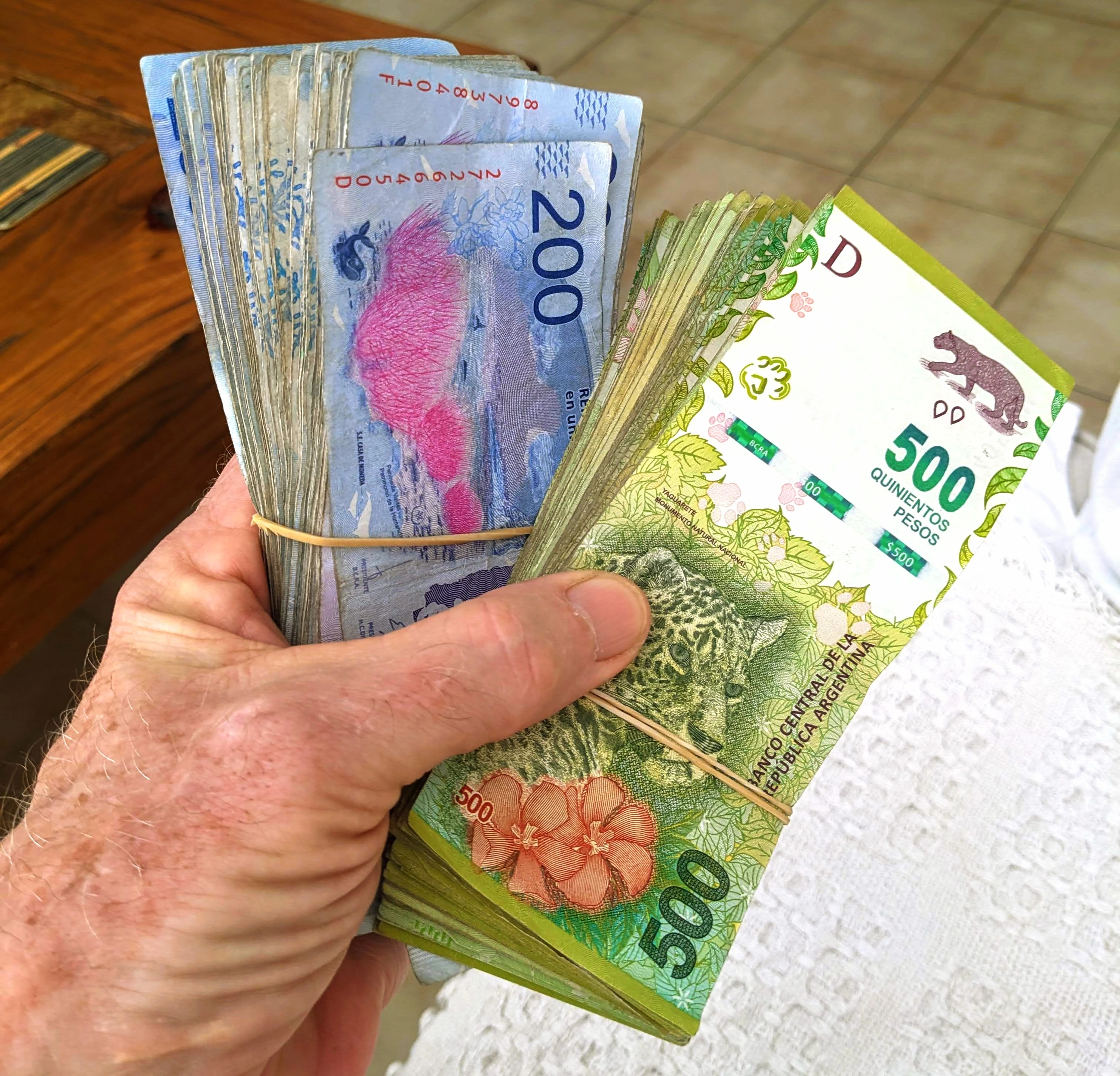 C: Not that we exactly understand it ourselves, but there's an official currency exchange rate and what's called a blue market here. For instance, say the official currency exchange for US$1 is 180 Argentine pesos. The blue market rate would be almost twice that amount.
E: Crisp $100 bills get the maximum value, so we showed...